Did you know that 1.5 billion Christmas cards were sent in America and 678 million were sent in England in 2010? There are statistics that state that 45% of all cards mailed are Christmas cards.
Christmas cards originated in England, but in 1875 the first line of Christmas cards were published in the USA by Louis Prang. He produced over five million Christmas cards in 1881. But cards were expensive and between 1910 and 1920 homemade cards were prevalent.
Less expensive postcards were introduced to the market and at this time, the number of Christmas cards being mailed, decreased. By the 1920's cards with envelopes resurfaced in popularity.
The designs of Christmas cards reflected the times, with patriotic cards flourishing during the World Wars.
In the past decade, the number of Christmas cards has decreased, as the internet becomes a popular way to send e-greetings. But people still send and receive an average of 18 cards per household.
So, what to do with those cards after Christmas? Here are some ideas. Include one in your journal. I just punched two holes in the side and added it in like a page.
Day 15 Advent Journal 12.1.11
Choose one Christmas card that you received and add it to your journal.
Here are some other ideas for Christmas cards after the holiday.
Recycle Them:
St. Jude's Ranch has a program where people can send their card fronts (without writing on either side) to their program. As therapy, the children recycle the cards by transforming them into other cards. Click here for more info.
If you like to keep your cards, try one of these three ideas:
At the end of the season, punch a hole through each card and hold them together with a book ring, as shown. Add a tag to record the year.
Or, bind the bundle together with pretty ribbon and a tag to mark the year. Pack these away with Christmas ornaments and display each year. You can keep the envelopes or not -- your choice.
Lastly, use this art supply case as a great way to store your cards. The clear box protects the cards and keeps them dust free.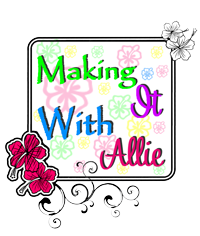 http://wearethatfamily.com/

http://www.bluecricketdesign.net/