This week has been filled with more blessings than I can count.
We returned this angel to college following successful surgery. She has to wear a sling for a while, but she's doing well.
Jon was busy clearing snow... tons and tons of snow from our walkway.
My father saved me. I got the fantastic news that my books had sold out at
the local bookstore
and they needed more books. It's such great news and I was thrilled. Add to that, my father delivered my books for me. I'm so fortunate to have such a helpful and supportive father. Thank you, Dad!
In the height of winter, it's amazing to see some colorful botanicals.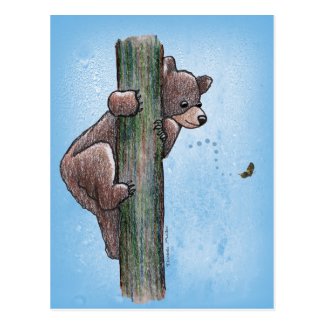 Bear Climbing Tree Postcard
by
DMellenDesigns
My youngest nephew has a million dollar smile....
Which runs in the family with his older brother!
My oldest nephew got a visit from a colorful crew...
My oldest niece had a Valentine's birthday!
And my youngest niece had 3rd birthday. The snowman cake is fitting. All too fitting!